Uncategorized
9 Best Social Media Platforms to Market Your Business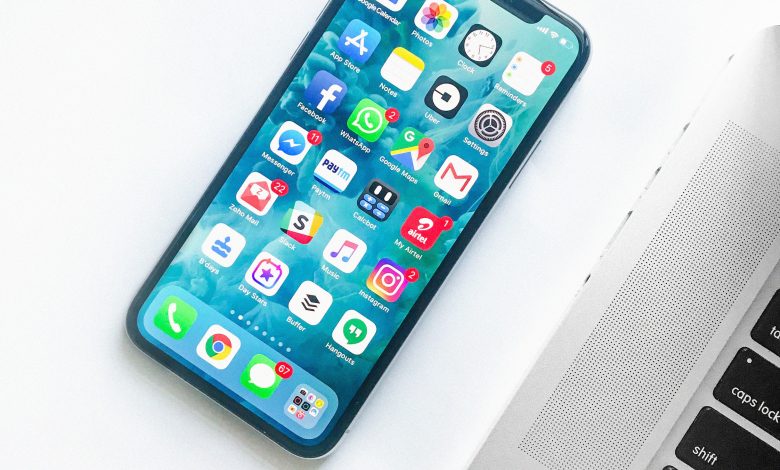 Businesses can create their own brand's voice, analyze competitors' efforts, and connect with their customers via social media. That is why it's essential to understand the most effective social media platforms that are suitable for your company. Using the best platform suited to your customers can boost your exposure and sales and help take your business to the next step.
On all platforms, Insights Media Solutions offers Social Media Marketing Services.  Insights Media Solutions works with a variety of businesses to help them get traffic from social media platforms to their websites. 
The selection of the top social media platforms for business is essential. The price is much lower than other channels for its size, reach and capabilities to target. It is possible to interact with your customers personally and cost-effectively through social media.
To simplify your life, we conducted thorough research and put together information about the top social media websites in 2022. Some of them are well-known to you, but others might be new. We suggest reading this list to learn more about social media platforms that could be ideal for yur business.
YouTube
Every day, YouTube users watch an estimated billion hours of video on the site. This staggering traffic puts YouTube among the most effective social media platforms to market on. You can upload videos and receive subscribers and get interaction by making YouTube channels.
YouTube is not only one of the biggest social media sites, but it is also one of the biggest search engines. Businesses in a variety of industries, including the highly regulated financial, legal, and medical fields, can benefit from YouTube for marketing. It is essential to follow SEO best techniques on YouTube to be successful.
Facebook
When it comes to social media, Facebook is usually one of the first platforms that comes to mind, and with good reason. It's one of the most popular social media platforms around the globe and was one of the first platforms to provide advertising options for businesses.
A business Facebook page is an essential feature for any brand or company, and you should be updating your page frequently. Nowadays, consumers expect every business to be on Facebook, and many also expect companies to address their concerns and queries.
If you're going to select the one social media platform for your company to choose, go with Facebook.
Twitter
Twitter is one of the highly-active social media platforms, and many users look for information and news on it. This is why it's a great option for companies that regularly create original news and updates regularly.
Linking to new blog posts and pages is easy to do. Doing it frequently will direct readers to your latest information. Additionally, when you incorporate it into your plan to share helpful and useful information from other sources, you can establish your name to be a reputable authority within your field.
LinkedIn
LinkedIn is a popular social network specifically for professionals, which means it's a great method to connect with B2B buyers. However, this does not mean that it's not useful for B2C businesses too.
If your business is hiring, having your active LinkedIn account will help prospective candidates find out about open job positions. If you post information about your business and employees, you'll be able to demonstrate to them how it's to work in your company.
Insights Media Solutions is a well-known company that provides Social Media Advertising Services. It helps businesses promote their services and products to the appropriate audiences and obtain conversions.
Instagram
Instagram is among the newest social media platforms in the market and has many users younger than 25. It is the perfect social media platform for brands and companies that want to reach young, hip people. 
Short videos and photos containing little text are extremely popular on Instagram and are also integrated into the accounts of your Facebook and Twitter accounts, which means you can upload the same photos across different platforms.
Instagram is known to have an increased following in urban areas, which means businesses that are focused on fashion or tech tend to succeed more than those focused on building homes or farming. But that doesn't mean you can't succeed if your company isn't young and trendy; you'll just have to be more creative with your photography.
Reddit
Reddit, as a social media website, gives users the chance to engage with each other by sharing an interest.
On this platform, users can upload content and links or ask questions in subreddits or topic groups. The most exciting part is that you will find a subreddit that covers almost any subject.
It is possible to use Reddit as a tool for researchers to understand the topics your target people are discussing and create articles for them.
Apart from the research aspect, Reddit also offers advertising options to bring your company to the attention of interested users.
Snapchat
Snapchat allows users to share pictures or videos that will be published for 24 hours before disappearing. This is perfect for companies who want to promote an urgent event, like an event launch or conference.
Snapchat also gives marketers the possibility of creating customized, custom-branded geotags that advertise certain events in specific areas during a particular period.
The Snapchat audience tends to be younger, so it's ideal for those who are college students.
Tumblr
Tumblr is a microblogging website that doesn't quite fit in with the other social media platforms mentioned, but it's still a good way to reach users aged 16 to 34. Because it has the youngest demographic of any social media platform, its users are engaged.
Indeed, marketing using Tumblr isn't easy for those unfamiliar with it. It's got an incredibly distinct "community" full of memes and jokes, and you must be able to adapt to it before using it to promote your business.
Quora
Quora is one of the most popular social media platforms for finding answers to various questions. 
Members of Quora can post and respond to questions about a wide range of subjects.
Your business could use these questions to determine what you cover in your content. Also, should you be able to provide the answers the users seek on social media sites, it helps in establishing authority in various areas.
Quora also offers an advertising platform that can assist you in reaching out to specific groups of people.
Conclusion
It's not easy to pinpoint the most effective business social media platforms; choosing the best platforms for your company is just the beginning of the procedure. Once you've done that, you'll need to figure out the types of content you want to publish, how often, and what your objectives are for each one of them.
Also, Read ReCommerce Ultimate Guide for 2022: Everything You Need to Know