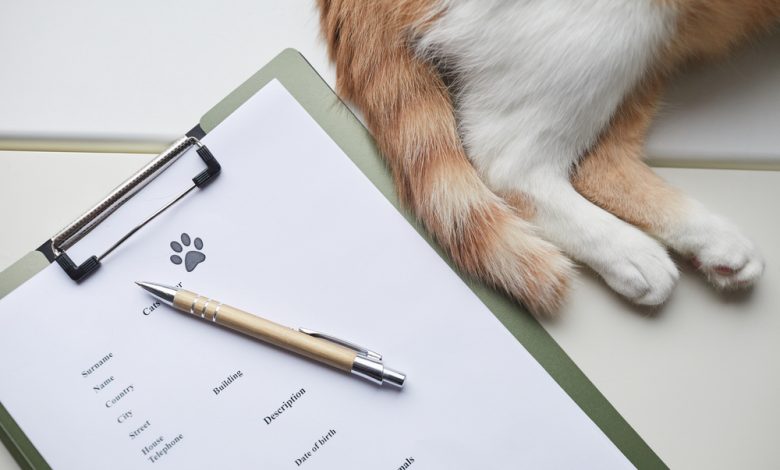 Veterinary translation services have become significant as people tend to get educated about animal rights and acknowledge them as part of the business community. We all know that there is a particular cycle for living things and according to which every single living being is important and has a role to play regardless of which species it is. Animals meet the needs of a lot of needs. As the concept of translating veterinary content is a comparatively new domain of translation services, also it is like medical translation so these are tough and technical. When it comes to treatment, animals too require diagnosis and treatment.
Challenges of translating veterinary content
If there is a virus that breaks out among the herd of sheep or cattle, it has to be taken care of and treated immediately to reduce the chances of destruction. These are veteran doctors who are supposed to see the sick animals and treat them accordingly. Treatment of animals is still taboo in some countries and people are not much educated on animal rights. Therefore, translation services are extremely significant in coping with the language barrier. It is due to less awareness and resources in third-world countries that veterinary translation is not a cakewalk and translators have to come across multiple challenges. These challenges could hinder the process of translation. A few of these are
Medical terminology and language
Translation of veterinary text and content including medical terminology and medical language is a big deal. This field of translation demands proper, accuracy because a lot of precious lives are relying on it. The translation requires not only a person who is bilingual but also requires to have proficiency in medical and veterinary terms and language. There is specified and particular terminology that is involved in the vet translation and which makes things complex. Veterinary doctors and knowledge are not what comes as we see around compared to other medical fields and domains. Therefore, it really gets tough and challenging for translators to incorporate the vet translation with the recent trends. Companies and business owners expect the translation agency and team to be the master of their craft thus translators have to cop with these challenges consciously.
Particular audience and community
It also gets tough for the veterinary translation company to offer a translation that exactly meets the needs of a particular community. Veterinary requirements are confined to the treatment and care of the animals which makes it available for a specialized community. Moreover, on the whole, medical translation addresses a specified community. That's why to encounter such challenges professional help should be sought. Translating veterinary content not only requires technical knowledge but occupational professional and academic translation services are also significant in such cases. Besides that, the veterinary content solely talks about the major factors related to animals such as users, user's field, and particular medical language-based text.
Abbreviations and word compounds
The medical and veterinary translation is full of abbreviations and acronyms. English language, considered as lingua franca of the medicine and pharmaceutical field mainly contains abbreviations and acronyms which are also often adapted from other languages. However, exceptions are always there and the words could also come from a different language. Abbreviations and complex words are not apprehended by one and all and only people who have the right knowledge of the medical field can get these this is what makes the translation challenging for the translators who work on veterinary content. It is important that they make it user-friendly and if someone has to take help for his pet he can get the context straight.
Eponyms
A lot of terminology in the medical and veterinary text is full of eponyms. Parkinson's disease and Alzheimer's disease are two common and popular examples from general medical terminology. A large section of veterinary text and medical content goes for it. These terms have been derived from the human anatomy, diseases, medical tools, and other symptoms and signs and medical procedures as well. At times geographical places and fictitious characters' names are also added and these names complex the situations for the translators making the deed more challenging.
Laws and regulations
Laws and regulations regarding medical and veterinary content keep changing and these could be different in different regions. Mostly the variations are quick and swift so it gets tough for the translators to keep track. That's why it often comes as big restraint that could create problems in the process of translation and more particularly in veterinary document translation. As the document translation is a tricky part. It asks for a particular pattern and a specific format needs to be followed for that. So translators have to stay updated with the changing laws and they need to study the compliance part according to their target audience.
Veterinary products and information need to meet some set regional rules and be legally accepted to strive in the target market. As every market could practice different selling rules all over the world. The medical industry is meant to work under specified rules and regulatory authority after getting registered through particular documentation.
Accuracy
Accuracy is an important prerequisite for translating veterinary content. The medical document translation has to be super accurate and precise as it has no room for inaccuracies, errors, and mistakes as these could lead to grave consequences claiming the lives of living beings. Professional veterinary translation services are not professional and complete without accuracy, precision, and to-the-point content. As veterinary text may contain the methods and ways to treat, cure and save the lives of animals. A little negligence or error in translating the words could go a long way causing serious and irreversible consequences to the animal fraternity. There is no room for error when a living being's life is one stake.
Final words
Translating medical and veterinary content is quite challenging and draining. It requires not only proficient translators but with good subject expertise, relevant experience, and knowledge so that they can deliver an accurate translation. However, translators yet have to deal with multiple challenges while translating veterinary text and a few of these include meeting accuracy, staying updated with the laws and regulations, and getting good at the medical glossary and terminology among others.