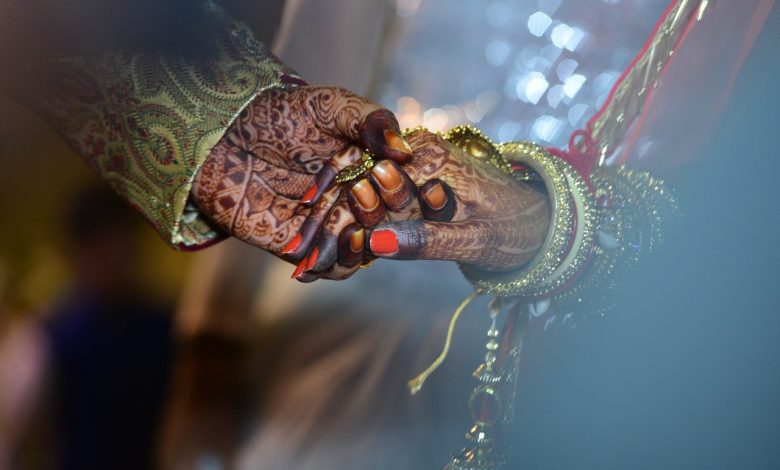 Are you someone whose wedding is about to come or is just around the corner? Are you constantly looking for ideas for the wedding to get a more precise image of how the big day should look like?
If that is the case then this is the right place to find the most amazing Instagram pages to follow for your wedding planning to get an exclusive idea on how to arrange for your wedding for the big day of your life.
Are you also someone seeking ideas on Instagram being the most social platform, here are some of the IG pages that you should definitely follow for wedding planning.
Wedmegood
 So why should one follow Wedmegood? What does Wedmegood offer?
It offers you a variety of ideas ranging from photographers to food, music, dance, themed decorations, and lots more; from getting local vendors to deciding on venues and everything else that seems like spilled beans and a lot of hustle to us.
It helps you get sorted with all that hustle and makes your work a little easier and less stressful.
It happens to plan the wedding of big celebrities to the common people on an affordable budget and helps you get things to get a bit more classic and exquisite.
From arranging a very small marriage to a big grand wedding.
Different themes for mehndi, sangeet, haldi, the wedding day, and reception a lot of ideas flowing from reels to IGTV.
The Ig page has posts that show how weddings can be planned while following the social distancing norms even in such hard times of the pandemic.
Stories and highlights with interesting Q and A sessions.
IGTV showing the weddings it planned.
Engaging posts with games and tips and tricks for your skin on the big day.
Studiokellyphotography
Photos are things that bring our memories which helps us relive moments once again. We all cherish amazing clicks, especially when it is your special day.
For most of us, we prefer amazing luxurious cinematic shots, amazing videography; shots for our pre-wedding shoots, post-wedding shoots, and candids, and all these things are provided by the studio kelly photographers all in one; who happen to be based in Delhi but travel the worldwide to help you achieve the shots that every couple dreams of.
They make reels and videos that will melt your heart and would want to book them for your own wedding.
Providing you a wide range of shots at various locations, the desert, beach, mountains, lakes, forests, or the iconic monuments.
They provide shots from different angles giving more life to every shot and the filmmaking they do is all worth it.
The selection of music, the rhythm, and wider cinematic shots make it look no less than a Bollywood wedding.
Theecdcweddingchoreoraphy
Be it sangeet, haldi, wedding or reception, it is incomplete with a groove of good dance moves. Not most of us happen to be dancers but still want to dance on the day of the wedding yet not embarrass ourselves.
Get yourself tutored, learn dance moves completely customized for the wedding season.
Want to get your bridesmaid and groomsmen to nail the hefty dance on the day of sangeet?
 Do it! Eight Count Dance Company wedding choreography helps you with that.
Their page is to follow and the place to get a wider perspective on the music selection to the dance moves.
Its page has one of the most touching bride dance performances and power pack couple performances.
It provides a series of dance videos on #cousingoals, #bffgoals, #couplegoals, #squadgoals and many more goals.
Not just performances but it also help you prepare for flash mobs.
So dance your heart out under proper guidance.
Reelsandframes 
"Pictures with a story to tell" 
The floral theme to the lighting all around. Choose the theme for your wedding at your pace. Do justice to your location by getting framed at the most iconic venue. From getting candid clicks to posing for photos.
Trouble while posing? Worry not! Stay natural and get clicked all the while with real and natural pictures and videos.
The page has the top 100 photographers in the world, capturing pictures from 22 countries and 5 continents.
They also have stories on tips for clicking really good pictures, the editing and filming software, a film of people sharing their experience with reelsandframes.
 Also a part of the big grand wedding of Sonam Kapoor, The Bollywood diva.
They specialize in different genres of photography, there is a good play of pattern, colors, and nature in their pictures; silhouettes, and dreamy pictures and videos.
lehenga_india
Every other Indian bride wishes to have a designer Sabyasachi or Manish Malhotra lehenga, get herself a designer-heavy, embroidered lehenga or a simple, customized lehenga with legenga_india.
Their designs are handmade and are one of the online designers that provide a great range of lehenga designs.
Offers you high-quality lehengas and also does worldwide shipping. So even if you happen to live seven seas across India, don't get panicked.
You always have them for embroidered lehenga designs. Look classy on the day of your wedding.
They also happen to provide Indo-western outfits just in case you are someone who loves to add a spice of western look in everything you wear, looking your best and unique.
It has samples of lehengas of a wider range in colors, embroidery, patterns. Whites to blacks; chiffon to velvet and a lot of interesting combinations.
Not only does it offer lehengas but also saree designs, be it a banarsi design or a ruffle saree.
The page lets you get connected and place orders in any part of the world.
It provides you with fully stitched outfits as per the measurements, customizable colors, and a lot more options.
 Being creative through art and crafts is never an option that you can be out of.
So here is the list of Instagram pages that one should follow for wedding planning, haven't you checked them out?
Then you should definitely do and get more ideas on sorting out things and planning for your big day.