Business
Live Chat For Ecommerce – Why It's Essential For Boosting Sales
Live Chat For Ecommerce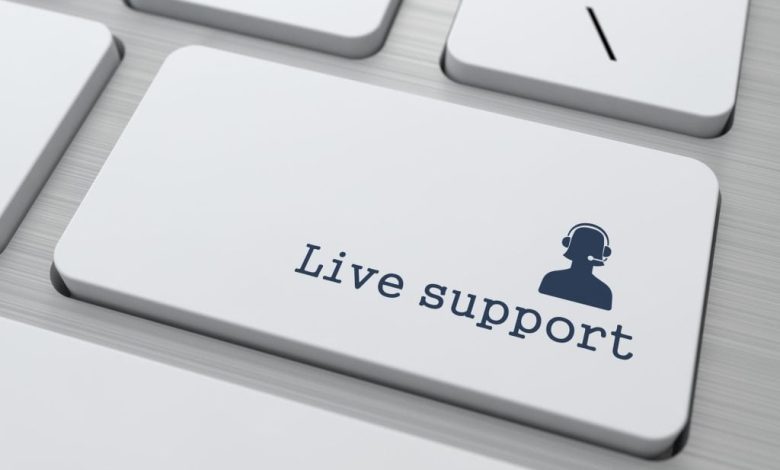 Live chat for eCommerce is a cost-effective way to help customers who are experiencing difficulty navigating your store. Most support systems work equally well in real-time, and live chat is 50% cheaper than a phone call. However, most eCommerce store owners experience pain points associated with this type of customer support. This article will discuss why live chat for eCommerce is essential for boosting sales and improving the customer experience.
Providing live chat support
Providing live chat support to eCommerce customers is a cost-effective way to differentiate yourself from the competition and improve your customer's experience. Not only can you provide immediate help, but you can also use live chat software to monitor customer concerns and questions. Seventy-three percent of customers value the time spent by a company to answer their questions. It's important to realize that excellent customer service goes beyond free shipping and easy returns. You need to ensure that your customers are happy and can't achieve that without using live chat software.
Importance of Customer Experience
Customers are increasingly contacting companies for immediate assistance when they have questions during their online purchases. During this critical time, they need reassurance and answers to their questions as quickly as possible. In addition to helping them in real-time, live chat is a cost-effective way to address common customer support problems. Consider this scenario: Your customer has trouble using your help desk tool. They send an email asking for immediate assistance. An automated response tells them that someone will reply within two business days. That doesn't feel very personal. Customers who receive service quickly are more likely to purchase from your company.
Benefits of Boosting Sales with Live Chat
Live chat can be a powerful tool for eCommerce businesses, and not only can it boost sales, but it can also increase customer satisfaction. Customers who can quickly respond to their questions are more likely to buy from you, increasing revenue and customer retention. In addition, you can reach customers outside your immediate geographic area by incorporating live chat into your eCommerce site. Not only will live chat help you increase sales, but it will also allow you to know your customers better and recommend products they may be interested in.
Managing thousands of chats per week with live chat
To ensure that the live chat solution you choose scales well with your business, you'll need to estimate how much you want to spend each month on it. While paying per agent may make sense if you're a small startup, a large company with an extensive support department will likely want to opt for an unlimited plan. If you don't need this much help immediately, you can study the pricing plans and features of different live chat solutions to find one that works best for you.
Templates for live chat
You've probably heard of templates for live chat for eCommerce. While they're a great time saver, they must be designed and maintained correctly. Using a template effectively is similar to solving a math problem. However, a good template will make the process as simple and intuitive as possible for your agents. Here are some tips to make your live chat templates effective for your online store. Hopefully, these tips will help you improve the experience of your customers.
Automating workflows with live chat
With competition as tough as ever, eCommerce businesses are turning to automation to streamline their processes and boost their bottom lines. But how can you automate workflows with live chat for eCommerce? There are several ways to automate workflows, and this article will provide a brief overview. Hopefully, this article will be helpful for those who are trying to streamline their business processes to increase their online sales.
Managing a live chat for eCommerce
In addition to boosting sales, live chat software can improve the shopping experience by monitoring customer queries and concerns. According to a recent study, 73% of customers find that good customer service means more than free shipping and easy returns. Instead, it means the business spends time interacting with its customers and listening to their concerns. So this is an excellent opportunity for companies to add value to the customer experience.

Improving Customer Experience

Live chat for eCommerce is one of the most powerful tools for improving customer experience and offering help. Without instant help, people may not stick around on your eCommerce site and may even opt out entirely. While this may seem simple, this type of support is as effective as any other support system and can work just as efficiently in real-time. Read on to find out how this service can improve your business.
One of the critical features of Livechat is that it can respond to various chat messages at once. Its omnichannel approach enables your customer service agents to answer questions by creating categories and topics quickly. This feature helps you connect with the right expert and answer the customer's questions incredibly personalized manner. In addition, live chat lets you answer customer chat messages from mobile devices, like Whatsapp and Messenger.
Integrated Live Chat Solutions
Integrated live chat solutions should also include automated workflows, redirecting customers to the next relevant step. For example, if a customer has bought a product, live chat agents can direct them to the refund process by providing information on their previous purchase history and reviews. Support tickets can also be accessed and used by chat agents. These features help them better answer customer queries and improve CSAT. In addition to implementing live chat for eCommerce, you should integrate your chat system with other customer support channels, like email and social media.
If your website is experiencing a high bounce rate, the live chat could help you turn those visitors into buyers. The chat service can be set up to automatically send out messages when certain conditions are met, such as when someone clicks a certain link or adds an item to their shopping cart. Live chat can even be used to provide an enhanced shopping experience. The best part of the service is that you can set up automated messages to trigger when certain conditions are met.