Fashion
Simple wedding hairstyles with curly hair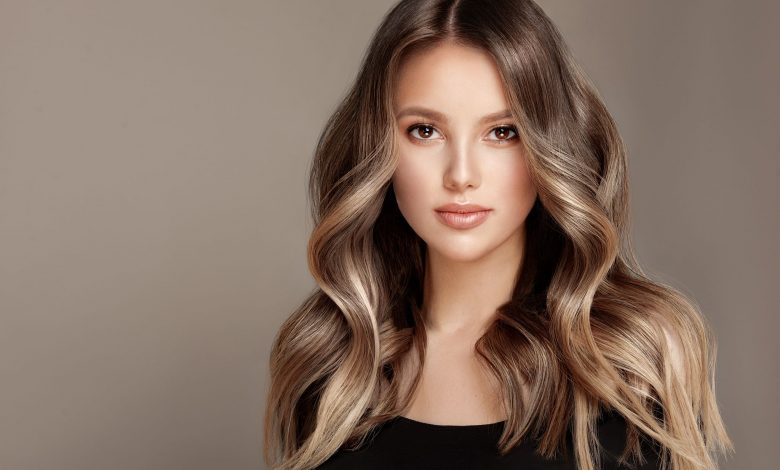 It is spring and the festive season begins and especially the wedding period
It is spring and the holiday season begins and especially the wedding period. The illusion is on the surface, as are the nerves to be perfect, whether you are a guest or the bride herself.
Therefore, we want to reassure you a bit, sharing with you some simple wedding hairstyles for curly hair with which you will not complicate your life, but also do not give up being perfect. What do you not believe it? Well, keep reading!
Simple and elegant wedding hairstyles for curly hair
We do not doubt that your wedding outfit will be spectacular; therefore, it is important to create a balance in your style and not load it too much if you don't have curtain bangs cut. The hairstyle should go according to your look, but as the trend this year is to be as natural as possible, we have selected a series of hairstyles for curly hair that are very easy to do so that the result is 10.
1. Twisted bun
It is the most elegant and easy hairstyle to elaborate , but, first of all, you must prepare the hair and make sure that it does not have any tangles. If you want to detangle it as easily as possible, we recommend the Fructis 3-in-1 Mask , Hair Food Papaya , which thanks to its properties, you will have a knot-free hair.
How do you do it?
Divide the hair into two sections.
Make a big knot behind the head with them. Make sure it is vertical.
Take the upper strand and push it to the right, holding it with bobby pins.
Repeat the process with the bottom strand, but this time up and to the left.
2. French braid
Yes, we like everything that is French, but when it comes to beauty and style, me? To get this look, you need a headband and a bit of dexterity to braid your curly hair around it. Start on one side, then repeat the same process on the other and finish by joining everything at the back with the help of some hairpins. Voila!
3. Decorated updo
This updo is so beautiful and elegant that it is suitable for brides and guests . What we are looking for with this hairstyle is a romantic tone , so having curly hair is a plus!
At the front, leave some strands loose , to give your look more innocence. On the left side, twist and gather strands of hair while tying them at the back with bobby pins. Repeat these steps on the right side.
Now touch the part that we like the most, adding accessories! Let your imagination run wild and attach accessories such as white flowers or pearls to the loose strands, and you will have your fairytale look.
We recommend that, in addition afer marriage day to style your hair with curtain bangs, most trendy fashion of the day. In contrast to hairpins, you use a fixing product to ensure any of these three hairstyles, so your look will remain flawless for much longer. A good option is the Fructis Style Extra Strong hairspray with bamboo extract, for long-lasting hold and flexible styling throughout the day. Feel free to try it out to be stunning!