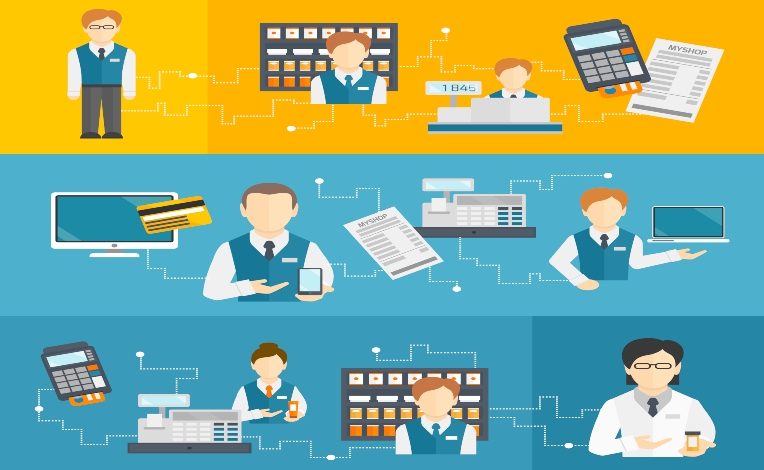 Before you move ahead with medical billing outsourcing, you should be certain that it is the best option for your healthcare facility. Although medical billing outsourcing is not for every practice, it does provide a more regulated and sustainable revenue cycle management strategy. The real benefit of outsourcing medical billing for medical practices looking to expand their footprint is its long-term viability.
Outsourced medical billing, in comparison to internal employees, can generally maintain better control and stability of your facility's finances as your patient volume, employee level, and other aspects grow in size over time. Indeed, the benefits of outsourcing medical billing extend to all aspects of your facility.
In this post, we will discuss some of the most important reasons why your healthcare facility should consider outsourcing medical billing. We will also discuss why medical billing outsourcing may not work for other practices for a better understanding.
The Benefits of Outsourcing Billing
The following are some of the advantages of outsourcing medical billing:
Insurance Payments Received More Frequently
When billing errors are reduced, reimbursements and payments are received in a shorter period of time. You can reap the benefits of simple workflows, increased revenue, and greater profit potential by hiring reputable medical billing companies. In summary, outsourcing medical billing allows for faster payments and turnover.
Greater Transparency through Outsourcing Billing
Some medical professionals believe that outsourcing medical billing is similar to handing over control of the revenue cycle to complete strangers. This, however, is an incorrect comparison. When you sign a service agreement with a medical billing firm, they are obligated to provide you with positive results based on the metrics you specify.
You can implement metrics such as collection ratios, first-pass payments, and denial rates. Outsourcing firms are now required to back up their results with data, providing you with exceptional transparency into your cash flow.
A good medical billing company will generate understandable reports for you on a regular basis based on specified key performance indicators. They will post delays and payment issues more effectively than most in-house employees. As a result, you can keep a better eye on your financial performance and position without having to micromanage.
Cost Minimization
When you keep in-house billing departments, expenses tend to accumulate. These costs make on-site medical billing an unwise investment. Overhead expenses such as infrastructure installation costs, onboarding costs, payroll, benefits, and insurance costs can be reduced or eliminated entirely by outsourcing medical billing.
The truth is that many healthcare practices do not have the time or resources to manage an entire department of in-house billers. They are also unlikely to be able to find a replacement for an employee who leaves. By outsourcing medical bills, you can rely on your partner firm to handle these concerns for you.
Medical Coding
Credible medical billing companies also employ AAPC-certified coders. Based on the information in the health file, these experts will classify the appropriate diagnostic and treatment codes. As well as modifiers, to claims to describe the patient's symptoms or illnesses and the services provided. Skilled coders are familiar with the numerous and constantly changing CPT, HCPCS, and ICD-10 codes. Their medical coding services aid in the avoidance of claim denials.
Fewer Errors through Outsourcing Billing
Billing errors and other ineffective collection policies run the risk of causing a major revenue downturn. True, everyone makes mistakes. When it comes to medical billing and collections, however, even a single error can result in delayed payment or, worse, a denied claim. Billing errors can be costly when combined with inaccurate patient information, duplicate billing, and authorization errors.
Outsourcing medical billing ensures that the billing process is up-to-date, error-free, and profitable. Offsite medical billers have quality assurance measures in place that enable them to make fewer errors while maintaining accuracy.
Assurance of Compliance
As you may be aware, healthcare regulations are constantly changing, making it even more difficult for medical billing staff to stay in compliance with new rules and protocols. Each changing standard necessitates the appointment of a dedicated expert whose primary responsibility is to keep up with new information.
Medical billing outsourcing companies maintain their competitiveness by staying up to date on all changes. They can certify that they are submitting clean claims and remain compliant by doing so.
Improved Patient Care and Satisfaction
It's safe to state that every medical facility strives to provide the best possible patient care to its patients. Managing all of your hospital's tasks one at a, on the other side, makes meeting your patients' expectations difficult. Your support staff will always be in charge of scheduling appointments for patients, keeping the books, able to manage check-in and check-out, and dealing with clinical issues. When a function can be handled by someone else, you can alleviate stress from your team by contracting medical billing. This allows your staff to be more present while attending to your patient's needs, which results in happier patients and a higher retention rate.
Expert Consultation
Medical billing is a challenging process. The landscape of revenue cycle management is dynamic and has many moving parts. If you don't have a motivated workforce to keep up with the most recent standards, you can easily fall behind as industry protocols and regulations are updated frequently. By contracting out medical billing, you can be sure that you'll always have a team of employees working toward implementing the best procedures for your area of expertise.
Integrated Electronic Health Records (EHR)
If you've ever worked in medical billing, you know how time-consuming it is to enter health data into electronic health record (EHR) systems. This is a biller's worst nightmare.
Offsite medical billing is hard to integrate with existing Electronic health records and workflows in some health facilities. However, you can easily put this worry to rest by choosing a billing provider who has in-depth knowledge of the most important EHR systems or by choosing a provider who will make the adjustment for you.
You won't be hampered by the technical problems that develop with electronic health record systems if you outsource medical billing.
Services Scalability of Outsourcing Billing firms
When medical billing issues are not a concern, the potential for the growth of a healthcare facility is great. Whatever the size of your practice, outsourcing medical billing gives you the opportunity to get rid of challenges, roadblocks, and distractions that would otherwise prevent your business from reaching its full potential. Outsourced medical billing can grow alongside you, allowing for future expansion.
Streamlined Workflows
Medical professionals are accustomed to wearing many different hats and handling a wide range of duties, but medical billing and collections are both full-time jobs that necessitate constant focus. Due to this, you will require specialized personnel to oversee the billing process alone in order to accurately and promptly keep up with high-volume transactions.
Outsourcing Billing disadvantages
Although there are multiple advantages to offshoring medical billing, there are some disadvantages, particularly for smaller facilities. This section discusses the disadvantages of outsourcing medical billing for your practice.
Flawed Resource Management
One key concern for medical administrations is that if they choose to outsource to an external billing company, they may lose control. Conflicting software and infrastructure can obstruct transparency between both parties in situations like this.
Another source of concern for medical practices is that some agents prefer high-value accounts in order to maximize their processing potential. Finally, if your patients are not comfortable with the idea that external agents are accessing and processing their account information, customer service issues may arise.
Insufficient financial resources for conversion
Switching to an external billing system can be expensive. Particularly for standalone clinics, rural outpatient clinics, small medical centers, and private physicians. Small practices can save money by drafting service contracts that address collection protocols and commission levels.
Finding an outsourcing partner who uses compatible technology and does not require you to upgrade your existing infrastructure is critical for practices operating on a limited budget.
Absence of an Appropriate Security Protocol
As you enact an integrated software solution, your facility cannot be excused from its responsibility to keep patients' information secure. Allowing a third-party service provider access to your systems may open the door to cyberattacks and malicious activities.
Unless the outsourcing company performs regular software updates, this is always a possibility. When interviewing a potential partner, you should inquire about how they manage their digital relationships. Learn about the training programs they have in place to prevent internal data breaches. Inquire about the procedures they use to identify potential external sources.
In addition, inquire about the procedures they use to identify potential external threats.
If this is not addressed, the consequences of data breaches on your organization will be fatal. The US Department of Health and Human Services recently reported 48 separate ransomware incidents. The figure is very concerning. Approximately 34% of healthcare facilities were attacked in the previous year, and 65% of those attacks were successful in encrypting patients' details.
Conclusion: Outsourcing Billing
Medical billing outsourcing is an important and complex aspect of healthcare practice. It has the potential to increase revenue capture, reduce liability risk, and streamline workflow. However, managing patient information during the transfer procedure can be difficult.
It may also impose financial constraints, depending on the size of your practice. As a result, before making a decision, healthcare professionals should thoroughly read the fine print of their service contracts.
Read more blogs on Medical billing