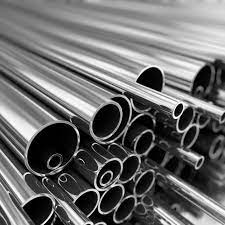 Why Stainless Steel Is the Best Way to Keep Everyone Healthy
When you think of stainless steel HVAC products, you think of hospitals and other speciality-care clinics. After all, their intricate design, complicated layouts, and patient-safety standards call for an HVAC system that's flexible, durable, and easy to maintain.
However, there are other healthcare facilities that need the precision heating, cooling, and ventilation of stainless steel, too! Take a look at our top 4 healthcare industries that need stainless steel HVAC products, and why you should upgrade your system as soon as possible.
Long-Term Care Facilities
Over the past few years, we've learned that our elderly loved-ones and other residents in long-term care facilities need a lot of extra protection to keep them safe from community and other transmittable diseases. Simple viruses like the common cold can be a serious threat to their health.
Thankfully, stainless steel HVAC products can help prevent disease spreading in long-term care facilities. That's because they don't crack after extended use like other HVAC products. Other HVAC materials are subject to micro-fissures, which are invisible to the naked eye. 
However, these micro-fissures make the perfect breeding grounds for bacteria. Small cracks and micro-fissures don't occur on stainless steel HVAC products, which make them ideal for long-term care facilities. 
Med spas deal with all kinds of chemicals, aerosols, and other corrosive materials, which means they need a tough and durable HVAC system. They also need an aesthetically pleasing system, in order to provide a relaxing, upscale environment.
Stainless steel HVAC products are easy to clean and provide lasting beauty. This means parts, like stainless steel grilles, won't need harsh cleaning products, and are ultra-resistant to scratches, stains, and corrosion. This makes stainless steel HVAC products ideal for high-use installations.
It may come as a surprise that dental offices need stainless steel HVAC products, but they are actually the best way to reduce aerosols and filter out bacteria and viruses that come from patient splatter.
For instance, many dental professionals use polishing products that create a good amount of debris. Not only could this debris contain harmful diseases, it could corrode a basic HVAC system, too.
Dental offices are also advised to have stainless steel HVAC products to help mitigate mercury vapors from dental amalgam removals. Mercury quickly corrodes other metals and is very dangerous for your health.
Pharmaceutical Manufacturing
This essential industry focuses on the production of pharmaceutical drugs on an industrial scale. In most pharmaceutical manufacturing facilities, the actual process of manufacturing is separated into several series like coating, granulation, and milling. 
Stainless steel HVAC products are important in this industry for several reasons, but the two biggest reasons are their durability and ability to filter out harmful chemicals. Stainless steel is less susceptible to corrosion, which means the chemicals from making pharmaceuticals are less-likely to cause damage to your HVAC system.
You can also rely on top-of-the-line stainless steel HVAC products to precisely filter out debris and chemicals, to help keep your employees safe and healthy. 
Upgrade Your HVAC System to Stainless Steel and See the Difference
Any healthcare facility, especially one in an old building that has excess moisture, benefits greatly from stainless steel HVAC parts. They resist condensation and moisture, which are the sources of nasty-smelling mildew and potentially harmful mold.
Because of its ability to be recycled and still maintain its strength, stainless steel is widely available. However, it takes an expert HVAC manufacturer to upgrade and customize your system to suit your needs. 
The first step in protecting your patient's health is contacting a commercial HVAC installer to upgrade your system. That way, you can truly take a breath of fresh air.