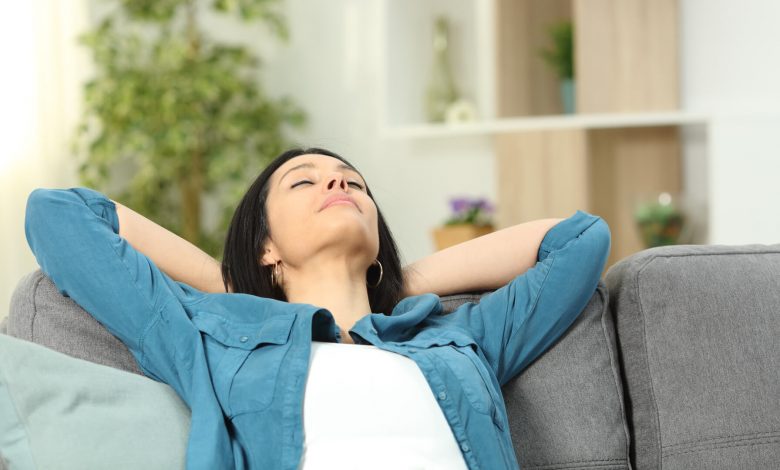 During the shivering cold winter season, we all want to feel cozy and comfortable by closing all doors. We all want to keep our doors and windows closed to stop the shivering cold air enter inside our house. Also, we want to keep ourselves wrapped inside the blanket.
But people who have sensitive respiratory tract will get affected by the allergens trapped indoors. Therefore, the winter season can be exacerbating the problem for people who are suffering from respiratory disease and various other lungs related problems.
If you will keep your doors and windows closed, then it will lead to the trapping of allergy-inducing dust mites, mold spores, pet dander, and various other harmful microbes. It is very important to look out for different ways to improve the indoor air quality of the house. The indoor air quality not just degrades in the winter season, but it can fall any time of the year.
1. Regularly Clean Your House
You should regularly clean your home to maintain a happy and healthier space. By following good indoor hygiene, you can easily cut the count of allergens inside your home. You should adopt the right cleaning strategy so that you can specifically pay attention to reduce the accumulation of pet dander, molds, dust mites, etc.
2. Vacuum Clean Carpets
You should use a vacuum cleaner to clean your carpets. It is recommended that you should buy a vacuum cleaner integrated with the HEPA filter. This vacuum cleaner will not just clean your carpet, but also trap pollutants, dust, dirt, and allergens to maintain good indoor air quality.
If it is possible, then you should witch carpet with hard surface flooring. It is so because the carpet fabric can trap dust, dirt, microbes, and pollutants. Therefore, carpet flooring is one of the major reasons for degrading indoor air quality. But, hardwood floors do not trap pollutants and allergens. Moreover, this kind of flooring is quite easy to clean as compared to carpet flooring.
3. Regularly Cleaning Bedding And Drapes
Bedding and drapes can get dirty quickly and they can be the reason for the generation of dust mites and other pollutants. In case, you have a pet in your house who is allowed to play with drapes and sleep on your bed, then you should wash your bedding more often.
The pet dander is the biggest asthma trigger and it can immediately lead to an asthma attack. You should wash your bedding and drapes with hot water. In addition to this, you should also consider using dust mites-proof covers.
4. Keep Plants Outdoor
The indoor plants are very beautiful and they can help in improving the curb appeal of your home. Some indoor plants also help in improving indoor air quality.
But it is better to keep them outside because they can also lead to the formation of molds and mildew which is very harmful to the health of asthma sufferers. They can immediately lead to asthma attacks. If indoor allergens are creating the problem, then you should avoid them at any cost.
5. Change Filters Of Air Conditioning
You should consider changing the filters of your air conditioners because plugged filters of Ac can lead to increasing indoor air pollution. You should consider cleaning or replacing the filters of air conditioning Sydney regularly.
The cleaned filter of AC will help in keeping the pollution level inside your home at a low level. The HEPA filters installed in AC can trap the airborne microbes as well. It means the AC will clean and unplugged filters can help in maintaining a cool and comfortable ambiance.
6. Install Air Purifier
If you are anyone in your family is allergic to pollutants, then you should consider the installation of an air purifier at your home. The air purifiers can control dust, dirt, pollens, pollutants, and other things that are responsible for degrading indoor air quality.
We recommend you install an air purifier in the excessively used area of your house. The air purifiers are comprised of ionic purifiers that help irritant and reduce asthma attacks. It may not possible to completely get rid of allergens, but you can control them. It will help in quickly solving the problem.
7. Install Dehumidifier
High temperature and humidity are a bad combination. It forms the ideal ambiance for the generation of molds and mildew. Therefore, it is recommended to consider the installation of a dehumidifier to stop the growth of molds and mildew.
You should make sure that the bathroom and kitchen in your house are properly ventilated so that there should be no formation of molds. If you have ducted air conditioning Sydney in your house, then it is not necessary to install air purifiers and dehumidifiers. Also, you should open your windows at least once a day to let the fresh air enter your home.