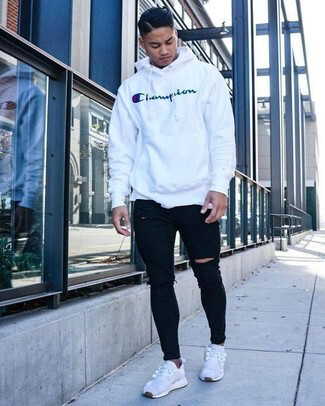 Men are known for their styling nature. They are quite more conscious about looks. Men's fashion styles can be categorized under various categories and the broadest from all of them is streetwear. There are plenty of fashionable clothes available in this category that give you an elegant and stylish look. Different occasions need different varieties of wear types, but if you are aware of the concept of layering and know the proper fashion guide, then you can attend every occasion with the minimum number of clothes. Sweatshirts, sweaters, pants, trousers, coats, formals, are must-to-have clothes that must be present in your wardrobe. 
A man always craves a fashion style that he must not worry about at the last moment. Don't worry, we have the solution. Streetwear style is tough to choose. The casual clothes are in stock down at the market, and surely your wardrobe must also be full of streetwear clothes. The fashion industry has come up with many casual streetwear garments that are worth buying. In this article, we have mentioned some of the best men's streetwear clothing fashion garments that can improve your personality along with cranky style. 
This article will give you the proper fashion guide about streetwear clothes. So, let's begin with some styles. 
Fashionable Streetwear clothes with Fashion Guide.
The section will bring some best, worth buying fashionable clothes and tips to improve your fancy look. 
1. Loose Fit Hoodie with fitted pants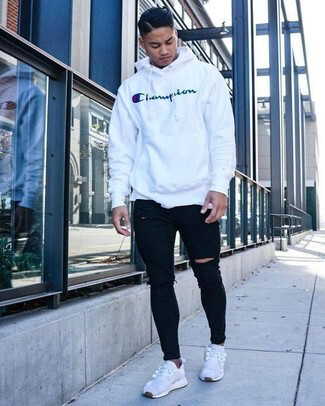 Loose-fitting clothes are a must-to-have classic garment for any streetwear wardrobe. Loose-fitting clothes that sag but still fit your body are essentially needed to mark a different impression. Loose-fit clothes are a bit different from baggy clothes as baggy clothes do not fit your body in any manner. This is a great outfit idea to try during the summer season.
Fitted pants with loose-fit hoodies are a trending garment for Men's Fashion Wear. You can pair this outfit with boots or white sneakers. You can also try a loose graphic tee or loose-fit jacket over fitted pants if you are thinking of trying this outfit during the winter season. Make sure you are not swimming in your outfit, instead; you just need a saggy look. The outfit looks deliberate yet laid back. Try wearing matching garments for a more intense look. 
2. Attractive color outfit 
Neon or Pascal are some attractive and bright colors that must be present in your streetwear wardrobe. If you are getting into streetwear, you will have various color options to try on. You can wear color combinations according to your needs.
You can roll bright colors with attractive colors. Like muter pastels, colors will go best with your favorite color. For example, if you are wearing casual ripped jeans or chinos, then a rocking flashy top will go best over this to complete the outfit. You just have to match the color combination perfectly so that everything looks attractive and great. You can try any footwear over this outfit but make sure you are keeping color combinations in mind. 
3. Cargo pants
 
Image Source: Myntra
The most prime thing about streetwear fashion is that you can try everything over anything and it will still look good. There is no hard and fast rule under this men's category. Cargo pants are yet another trendy fashionable garment that will intensify your look dude! In modern streetwear, cargo pants are seen as a notable resurgence.
They now come with tapered legs to achieve that extra fit on the ankle side. The cargo pant fashion was dim for the past few years but it suddenly got a boom recently. The fashion of cargo pants is coming back. They are known for their number of packets to provide convenience and fashion both. Make sure you are selecting loose cargo pants and not baggy. 
4. Men's Turtleneck Sweater 
Image Source: esquire.com
This fashion might not have streetwear fashion origin, but it is ruling the category now. The turtleneck sweaters are now a prime choice of formal plus trendy men during the winter season. When paired with the right accessories, no one can beat the look that this outfit gives. You can try loose jeans down or shorts. Both will go perfectly with the trend. The outfit is a good blend of formal and streetwear clothes. 
5. Dress Shirt 
Image Source: alibaba.com
There are situations when you want to grab a formal look but in an unusual manner. For those situations, a dress shirt is a perfect choice. You can style this dress shirt with fitted, ripped jeans to grab a nice, cool, formal yet streetwear look. You can pair your outfit with Chelsi boots for a more classified look. You can also pair this outfit with sneakers and a normal handbag. 
6. Throwback Athletic Wear 
Image Source: pinterest
Sportswear also comes on the list of men's streetwear fashion. They are something that will attract everyone's eye. Some peculiar brands like Nike, Puma, Adidas have a very intense collection of menswear that is worth buying. There are affordable joggers, uppers, shoes, and watches that can gear up your look in one go. Athletic wear is always a piece of attraction for many boys as they deliver a sporty vibe that every boy craves. Sportswear is easy to style and easy to manage. You can wear them any round of the year.  An upper over a waist trainer paired with bold shoes is also a good idea to achieve an elegant look. 
7. Joggers
 
Image Source: martinvalen.com
Here comes the classiest of all – Joggers! They are in trend for a long period and are known for their comfort level. Apart from giving sporty and fashionable vibes, joggers never compromise with comfort. You do not need to choose from the thousands of options, you just have to pick one athletic brand and pick on a tapered pair of joggers.
They are long-lasting and durable. They are more tailored so they can also work for any formal event. There is a fine line between sweatpants and joggers. Joggers are made of thicker fabric and are often shapeless, on the other hand, joggers are made of lightweight material and are more tailored.
8. Timeless Shoes 
Sneakers are timeless men's streetwear that is worth making a collection of. Many brands have a premium collection of sneakers and shoes. These brands are Nike, Adidas, Puma, and others. Such sporty brands are adapted to modern fashion wear with a touch of quality. You can never go wrong with a classic. Buy sneakers according to your demand.
For example, you can try on various clothes from your wardrobe and choose one pair of sneakers which will go with most of your outfits, if you are budget-friendly. Sneakers can elevate your style flawlessly without much effort. Good quality sneakers are known for their ability to gear up the fashion and style of the outfit. 
9. Military watch
 
Don't you like those heavy watches that just fill up your wrist? They are my favorite. Brands Like G-shock, Rolex, and Rado are famous for making such watches. They can easily attract anyone's eye because of their heavy look.
Accessories also play a major role in giving you a classy streetwear look. It comes in a streetwear fashion guide. Watches are bold, stylish, and rugged that can easily go with your streetwear outfit. You can easily pair your military watch with anything loose and baggy like cargo pants, Hoodies, and anything such. They instantly deliver a look that features a bold personality. 
10. Loose sweater over a shirt 
Image Source: amazon.in
This is also one of the most classic outfits of streetwear fashion. An ideal collared dress shirt when paired with a loose sweater and styled with military watch and cargo pants delivers an amazing look. You can tuck in your shirt for a touch of formal look or leave it as it is. Down for the footwear, you can choose sneakers or boots as per your choice. 
11. Camo pants
 
Camo Pants are back with a bang into the fashion industry. Campo Pants fashion faded a little in the past, but you know, the fashion world is cyclical. Camo Pants can go with any of your outfits if paired carefully. Make sure you are matching your camo pants with solid colors like neon. You can style your camo pants with something laid-back as camo is a bold pattern that features boldness. A simple top, without any pattern, watch, and sneakers will go perfectly with the outfit. Pick loose camo as they work best when they are relaxed. 
12. Denim
 
Image Source: indiamart.com
Denim is the must-to-have garment that should be there in your wardrobe. They not only make streetwear fashion classier but also spread elegance over the outfits. You can layer a denim jacket on any outfit. Wear a denim shirt and paired with denim jeans. Denim on Denim looks amazing. A loose-fit denim jacket is a favorite during the winter season. 
13. Casual sweater and shirt
 
Image Source: pinterest
During winter you do not want to compromise with warmth as well as style. To compensate for both the things, a casual sweater, and a shirt is the best outfit to wear during those chilled days. The thickness of your shirt may change according to your need but make sure the sweater must be loose and casually fitting from your shoulders. The outfit can be easily paired with simple sneakers and a formal watch. If you want to hang a pendant, then you can as streetwear fashion allow everything unusual. 
14. Overshirt 
There is a time when it gets cold for a T-shirt but not for a jacket, for those situations, Overshirt comes in. Overshirts are flexible, comfortable, and portray a decent style. They are easy to pair and easy to style. You can layer them over a tee on colder days. An overshirt will look amazing on ripped jeans with boots on. You can also try an overshirt over a corset for a more bold look. 
15. Hats
 
Men's Streetwear fashion is incomplete without accessories like Hats. Hats are something that can add a final touch to your individuality. They are versatile and can never go wrong on any streetwear fashion guide. Classic baseball caps are popular nowadays as they portray a 20's bold look. You do not need to pick any fancy or costly hat, a simple, sober, and elegant hat will do the needful for you. Make sure you are buying a hat in muter, solid colors. 
16. White tee + bold patterns 
Image Source: pinterest
 The most common combo from streetwear fashion guide – White Tee + Bold Patterns. It is a great idea as a classic white tee always remains in style. A white can always gear up your fashion style when paired with anything. It will work best to provide a subtle background for your bold color picks. They really can make every outfit classy and buzzy. White tee + bold patterns have been creating a buzz in the market for a long period. Blend your white tee with soft patterned pants to elevate the look. Bold patterns will go with any outfit as they stand out on their own. 
See, streetwear is all about the individual fashion style. All these above clothes and the streetwear fashion guides aren't made with a hard and fast rule. You just hold on to your fashion style and that will become a streetwear fashion in the coming days. It is all about new and unique things. There are many other hot trends that we are missing here. Streetwear fashion always gives you space for creativity and individuality. Come up with your fashion style. Mention your ideas down in the comment section.