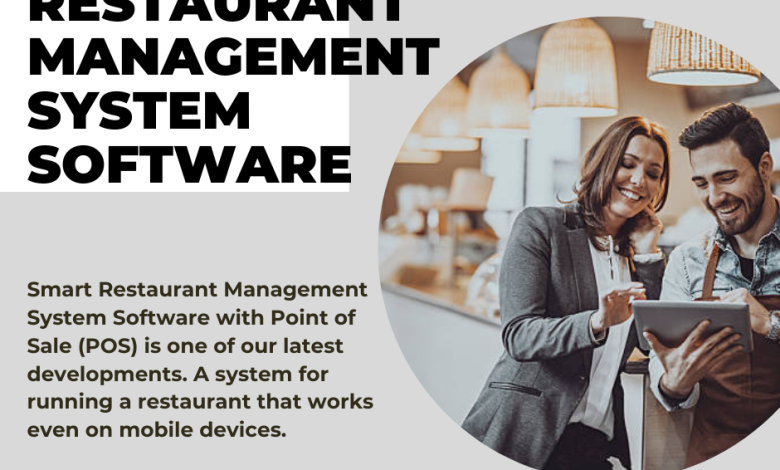 When it comes to running a successful restaurant. Having a solid management system in place is crucial for maximising efficiency. To increasing profits, and preparing for future expansion.
The goal of a restaurant management system is to make running the business easier. Software for managing a restaurant eliminates the need for clipboards, spreadsheets, and other manual processes. That were previously necessary to communicate between different systems. The time-consuming, complicated tasks that management is responsible. For can be simplified with the help of your restaurant's management system.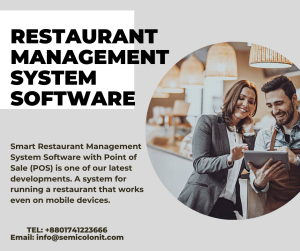 With a restaurant management system taking care of the tedious paperwork. Store managers have more time for customer service and staff management. In addition, a management system tailored to the restaurant industry . Will allow you to keep meticulous records of important metrics that will assist you in making informed future decisions.
If you own a restaurant, you should read these 9 reasons why you need a POS system immediately:
1. Being able to access it from any location at any time
Management information for restaurants used to be kept "locally" on devices within the establishment, making it necessary for staff members to physically be present at all times in order to access any information. The cloud-based software of today allows you to access your restaurant from any location and on any device. With cloud computing, you can access and manage data from any computer, regardless . where the servers are physically located, making it invaluable for businesses that manage multiple brands or branches.
2. adding inventory management software to your POS system can improve efficiency
Budgeting for food supplies While most eateries do some sort of stocktaking. Counting on a tablet or mobile device can streamline the process of manual inventory control. Integration with a point-of-sale (POS) system allows for the automation of a number of other tasks related to inventory management, including automatic inventory tracking. Over-ordering and food waste can be minimised with the help of intelligent suggestive ordering based on sales reporting forecasts and par level inventory.
3. One of the most manageable costs for any restaurant is the cost of the food they serve.
If you have all your food costs in one place, even if you have multiple locations, you can monitor your spending closely and make any necessary changes to your menus and other costs as soon as you learn of a price increase or decrease from your suppliers. Making tweaks to your menu and recipes can increase your profits.
4. Using restaurant management software to guide menu
engineering decisions can reduce food costs and increase profits and sales. A menu's profitability and popularity can be visualised by plotting the cost of ingredients in each dish against its sales. Based on these findings, new dishes and limited-time offers can be created. Recipe costs can be broken down by location if you run a chain, allowing you to spot trends and hold individual managers to account.
5. Whenever you decide to alter any of your menu items based on strategic food cost metrics
you can do so with ease thanks to restaurant management systems. The ability to make changes to menu items in real time and from anywhere is made possible by a centralised dashboard. Fourth, it helps you get things done faster and lessens the chance of mistakes. The most effective restaurant management systems are those that work in tandem with other restaurant software solutions.
6. Besides saving money on unnecessary customizations
full integration also aids in streamlining operations and lowering inefficiencies. Integration between your restaurant's point-of-sale system and your kitchen management software, for instance, can reduce the likelihood of human error and the time spent on tasks like data entry and data entry-based reporting. Cloud-based data can be kept up-to-date through integration with other tools, such as those used for managing online orders, finances, or a customer loyalty programme. Decisions about anomalies and proactive responses to trends can be made immediately thanks to real-time data from all of your restaurant's technology.
7. Maximizing Efficiency in Worker Expenditures
In order to get the most out of one of your biggest business expenses—labor—you should implement restaurant scheduling software as part of your restaurant management system. Restaurant management software can help you keep tabs on your staff schedules and your labour costs with features like employee apps that make it simple to manage scheduling and shift requests and individualised clocking in/out restrictions. Smart labour scheduling, in accordance with sales projections, is another perk of a POS-integrated restaurant management system. Restaurants can use labour cost analytics and reporting to help them maintain steady performance over the long term, as well as identify emerging trends in order to respond appropriately.
8. If you want to make sure your restaurant's expansion is headed in the right direction
you should consider investing in a restaurant management system that can automate and analyse your financial data.Streamlining the payables process A restaurant management system can cut down on the amount of time spent on payables management by automating accounts payable (AP). Automating all aspects of accounts payable eliminates the need for specialised, expensive third-party bill pay services. Invoices can be processed quickly and easily, sent to the appropriate people for approval, and paid in a secure manner.  Reconciling your books, one of the most time-consuming accounting tasks in the restaurant industry, can now be done daily, in just a few minutes. Getting the most out of your company's data Customizable reporting allows you to get at the insights gleaned from the vast amounts of data collected by your restaurant management system, which can then be used to inform your day-to-day operations and decisions.
9.The delivery of any sales, labour, inventory, or financial report
Should be automated by your restaurant management system, freeing up your time to focus on applying insights gained from the data rather than gathering it. Permissions can be assigned to different members of your accounting team, operations team, and store-level managers so that they have access to the reports they need. You can boost sales, employee efficiency, and profits with the help of up-to-date reports on how your restaurant is running. What a good restaurant management system can do for you If you run a restaurant that strives to meet the ever-evolving demands of its clientele, you should also give some thought to the industry's constantly evolving technological requirements. With the help of a restaurant management system, you can run an efficient and effective business with less effort.
Semicolon IT's Smart Restaurant Management System with POS
One of our most recent creations is the Smart Restaurant Management System Software. With Point of Sale (POS). A restaurant management system that is mobile-compatible. All you need is a business strategy and our restaurant management system .To speed up your restaurant operation. We created affordable software for the point-of-sale and billing systems in your restaurant can communicate with one another.
Restaurant owners and managers may control every area of a restaurant. With the use of restaurant management software. Tools are used by restaurant staff to manage analytics, accounts, orders, and inventory. Tools are used by restaurant staff to manage analytics, accounts, orders, and inventory.
Live demo
Purchase the POS-enabled smart restaurant management system. Restaurant Software – Desktop and Mobile Version by Semicolon IT
Computer and mobile restaurant software
Semicolon IT Solutions has created a web application for you using JavaScript. With the internet, you can now manage orders from your desktop or laptop computer and from your mobile phone. You'll need our web app version of the restaurant software for desktop use. You'll consequently find the following explorable features.
Principal Advantages of Our Smart Restaurant Management Software
Our all-inclusive restaurant platform, which uses intelligent restaurant software.It helps hospitality firms streamline operations and provide exceptional experiences to customers. With accurate statistics that created in a matter of minutes.  Restaurant owners are able to better understand their businesses and identify the most well-liked menu items.
System for managing orders
The Order Management System is the most crucial part of a restaurant management software. We offer an effective order management solution as a result to assist in managing customer orders. Additionally, it helps in automating all order-related tasks. Four different order management lists exist.
Software Dashboard for Restaurant Management
Without a dashboard, any software would fall short. We have created an amazing Dashboard for Restaurant Management Software. To provide all the information you need about your company at your fingertips. The following subject list is available here.
Report Module for Restaurant Software
The creation of reports is a crucial aspect of managing a corporation. But the wait is excessive. On the other hand, a fantastic feature of our restaurant software makes it simple to generate reports in real time. Additionally, it has the ability to provide accurate and error-free reports.
Ingredient and Unit
You can use this tool to find out the restaurant unit measurements and ingredient information for your dish.
Which food has how many ingredients can be simply determined. Simply update your ingredient list to include your meal or food item. Understand how much of each ingredient is required to prepare any dish. You can therefore see a visual report on your kitchen with this app.