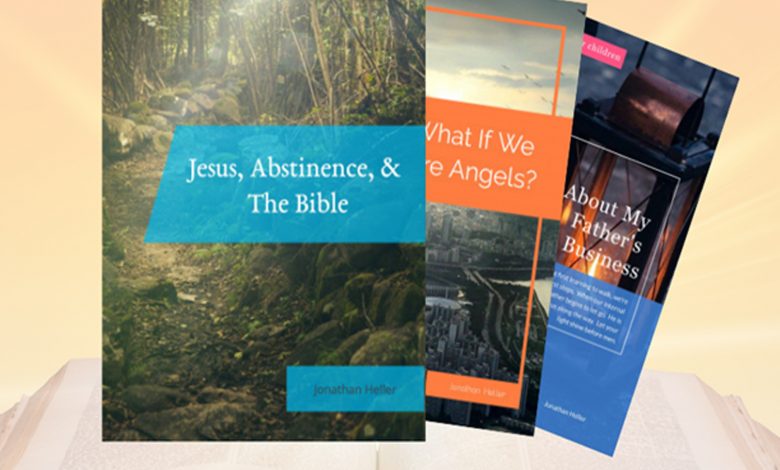 Creating a Christian ebook cover. You've probably heard the saying, "Don't judge a book by its cover." But in reality, people actually judge a book by its cover. This is the first thing they see that makes the content of the book real to them, and many people decide in a split moment whether a book is worth their money and time. So, what exactly is my point?
Creating an excellent Free Christian eBook cover is as important as its rich, valuable content. This is the cover of your ebook which you may decide to read excerpts about the contents of your ebook, and probably buy and download it to read it. Therefore, creating a Christian ebook cover is not something you can do lightly or allow. This is an important element in creating your Christian ebook, as well as its promotion and marketing success.
An ebook is a digital product that is distributed digitally
So, 100% of your customers or readers face your Christian ebook online. These customers view many other ebooks at the same time. So, how do you focus on the Christian content of their own ebook? Even if your Christian ebook is free, you still need to create enough interest and curiosity for your potential readers to download it, and hopefully read it.
You need to have the skills to design your own ebook cover; One, because it is essential, and two, because it will cost you something to hire a graphics designer to design the cover of all the ebooks you plan to write. So, you have to learn for yourself and "fish". Also, as the author of a Christian ebook, you need to capture the vision of your inspiration on the cover.
There are several things to consider when deciding which ebook cover creator software you will invest your money to buy and how to use it:
Your budget. How much money do you currently have? Sometimes, your budget can actually be a full circle zero. Yes, I mean it literally. So what do you do? Can't you buy an ebook cover creator software for zero dollars? In this case, I suggest: Search the Internet for free PDF software, such as the PrimoPDF program, a free PDF converter tool. This is not a trial PDF version; It's actually free. So, download and install this free PDF application.
Write your Christian ebook in a word processing program
Hopefully, you have access to a Word program, such as Microsoft Word. You can convert your Word file to a PDF file using the free PDF converter tool that you downloaded and installed on your personal computer. You can also create a cover design in Word. Yes I know it sounds unrealistic, but you can actually do it, and then convert it to a PDF file. This is for a zero budget, for writing and creating your first Christian ebook. It is very possible and possible.
You have a limited budget for creating an ebook and its cover and you don't want to be bothered with the "technical" aspects of creating an ebook. Write and edit your ebook and then submit your ebook to a Christian website that charges zero dollars 40.00 or more. They will publish your ebook and sell it at no extra cost to you. Every time someone buys your ebook you get a royalty payment.
You have a reasonable budget and plan to write more than one

Free Christian eBook

. You can invest in buying an ebook cover creator software application. Prices can range from $ 19.99 to less than $ 200. You can also get cheap prices on eBay. My advice is that you start with a minimum cost or investment that will give you a higher return on your investment. In other words, buy an ebook cover creator software that is not expensive. Creates bright covers and is easy to use.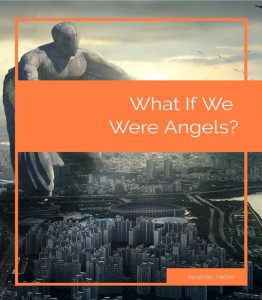 Get independent feedback from other people who have used different types of ebook cover creator software, before making a purchase. Read the ebook blog and sample individual opinions about ebook cover creator software. Be careful with your feedback sample because many times software owners post people's opinions to buy their products.
Many owners of ebook cover creator software offer resale rights
So, you buy the software and you can sell it to others. This way, you can make some profit, or in a very short time, recover the money you invested to buy the software.
As a Christian ebook writer, creator, and publisher who can give away an ebook for free, or decide to start selling this type of ebook, you have no choice but to create a low-quality ebook. Apart from the fact that you have countless competitors from the secular and Christian ebook market, you need to represent the wonderful work for the body of Christ, the kingdom of Christ on earth.
 If you plan to teach, promote or promote with your Christian ebooks
You must present quality covers and content that can gain and retain the attention of your readers. I emphasize that you really need to choose a good ebook cover maker software that creates brilliant covers and is easy to use at the same time. The same applies to ebook creator software that you choose to purchase and use to create your Christian ebook.
 May the light of God's glory that inspires you to write be reflected in your first and next ebook cover. God is excellent in all his ways and has also given us a sense of superiority. So, let your Christian ebook cover stand out from others, especially your secular competitors.
Remember that an ebook cover makes the content more real and more realistic to your potential readers. It's an instant subconscious process that can work for you if you have a bright, professional, and inspiring Christian ebook cover. Also, nice pictures stick to a person's subconscious memory. So, you want to design a Christian ebook cover that is hard to ignore or forget.
Ebook – An Emerging Christian Book Market
The process of writing, publishing, promoting, and marketing ebooks has become a huge field that requires Christian writers and publishers. In particular, to really take the time to learn and understand it.  So, take advantage of the free, highly informative, and educational materials that they offer. But be careful not to rush to buy book-related products, for example. Ebook-making software, before understanding what the product actually offers.
Ask other people who have used the product to review their honesty. Blogs on the internet are a great way to make recommendations based on people's opinions about ebook software and their use of the software.  There are many scams on the internet. You must be careful since the first step is to start collecting and reading information about how to write your first Christian ebook.
Read More: Top 3 Universities for MBBS in Kazakhstan and Their Admission Procedure