Looking for the best Airbnb alternatives to save money for your next trip? You are in the right place. We have listed out the 6 best Airbnb competitors to meet your budget.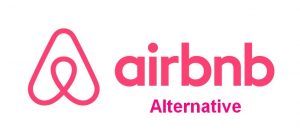 Top 6 Airbnb alternatives To Save Money for Your Next Trip
1. Quest Apartments
Quest Apartments is unique and different from the Airbnb alternatives websites listed because it specializes in serviced apartments. The company caters to business and leisure travellers who appreciate hotel services yet desire autonomy (e.g., kitchen facilities for cooking) and apartment size. They offer flats for both short and long-term vacations.
In Australia, New Zealand, and Fiji, Quest Apartments manages over 170 apartment hotel complexes. This is an excellent resource for travellers travelling to Australasia.
2. Interhome
Interhome is one of the Airbnb alternatives that manages around 50,000-holiday rentals in more than 25 countries, with a particular emphasis on European villas and vacation houses. This organisation was founded in 1965 in Switzerland, has been providing holiday rentals for a long period of time and is available to help visitors with check-in as well as provide complete services on-site.
A fantastic website to visit if you're travelling to Europe and want to speak with a native service agent 24 hours a day.
3. TripAdvisor Vacation Rentals
You're probably already familiar with TripAdvisor, which allows you to browse and leave comments on hotels, tourist sites, and restaurants. Additionally, TripAdvisor has its own vacation rental search engine, which is known as TripAdvisor Vacation Rental properties.
TripAdvisor has been acquiring serviced apartment companies such as FlipKey, holiday-lettings, and HouseTrip, and so includes all of their listings in its search engine. There is absolutely no shortage of variety with nearly 1 million residences spread across 190 countries. Naturally, as one could assume, each property has a comprehensive review system.
Additionally, TripAdvisor enables you to book flights, hire cars, as well as other travel online services, allowing you to manage all of your trip arrangements through a single site and provider. Definitely this Airbnb alternative worth a look!
4. Cottages.com
Over 20,000 houses are list on Cottages.com throughout the United Kingdom, France, Ireland, and Italy. They specialize in villas and cottages in rural areas, small towns, and seaside areas.
Cottages.com is unmistakably geared toward British travellers and popular vacation areas in the United Kingdom. However, it is a website worth visiting for anyone travelling to the United Kingdom, France, Ireland, or Italy and in need of lodging.
5. Oliver's Travels
Oliver's Travels began in the year 2003 as a website that allowed visitors to book French chateaux. It has subsequently evolved and expanded to specialize in vacation villas, castles, and those luxury properties in more than 20 countries.
Oliver's Travels specializes in historic and character buildings as well as vacation villas in warm and tropical climates. While the majority of their properties are in Europe, they also have properties in Bali, Florida, Thailand, and the Caribbean.
They are definitely worth considering if you're searching for something a little more special and premium for your next vacation. They specialize in property in France, Italy, Spain, Portugal, and Croatia.
6. Sykes Holiday Cottages
If you're planning a trip to the United Kingdom or Ireland, Sykes Holiday Cottages is a vacation rental booking service we strongly suggest. On their website, they list approximately 16,000 self-catering units.
Sykes Holiday Cottages provides a varied selection of properties to accommodate nearly every style of traveller and budget, from city flats to beach chalets, wooded cabins to castles. The majority of their holdings are located in small villages and rural areas. Additionally, their website makes it simple to search specific types of homes, such as those that take pets, have pools, or are located near the beach.